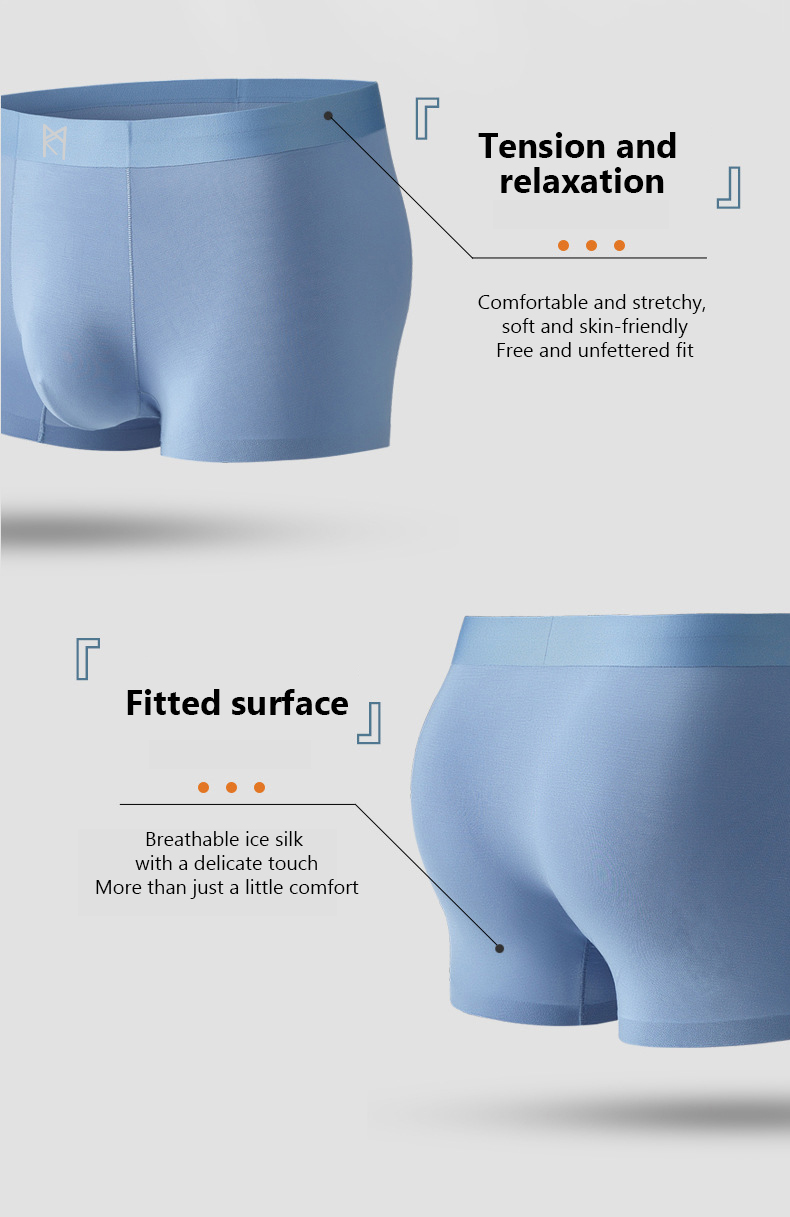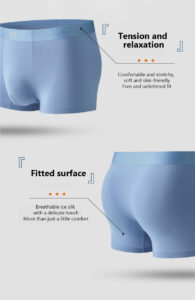 It is wonderful how the seamless band looks. The transition between the material on the underwear and the nylon waistband is really smooth and professional-looking. The secret, as you would have surmised, is that the seam connecting the waistband to the main body of the underwear was removed.  Also, the seam around the leg openings have been removed.
This style was developed by a cunning manufacturer, and thanks to the product's sleek design and clean lines, it is currently gaining popularity. Heat and adhesive is used to achieve this appearance.  the result is a product that boasts unmatched comfort, durability, and style.
What is 80s Modal Seamless Underwear?
We are aware that the seam is one of the primary places where cotton underwear fails. Not in the seam itself, but the point at which the seam is sewn into the undergarments The cotton underwear material just ages and degrades with use and time.
RunaMante's 80s Modal Seamless Underwear is a cutting-edge product designed to provide exceptional comfort and support. The underwear is crafted from 80s Lenzing modal, a high-quality and eco-friendly material derived from beech tree pulp. This material is renowned for its supreme softness, breathability, and moisture-wicking properties, ensuring a comfortable and dry experience throughout the day.
Our seamless design sets us apart from conventional underwear, as it is made without any stitching. This innovative approach eliminates the potential for irritation and discomfort caused by seams rubbing against the skin. Our 80s Modal Seamless Underwear is perfect for all men, especially those with sensitive skin or who experience chafing from traditional underwear.
Why Choose RunaMante's 80s Modal Seamless Underwear?
Unparalleled Comfort: Our 80s Lenzing modal material is incredibly soft, smooth, and lightweight, offering an exceptional wearing experience. The seamless design prevents irritation, making it perfect for all-day wear and various activities.

Superior Breathability and Moisture-Wicking: The modal fabric is highly breathable and has excellent moisture-wicking capabilities. This ensures that you stay cool and dry throughout the day, regardless of your activity level.

Eco-Friendly Material: Lenzing modal is an eco-friendly choice, as it is produced using a sustainable process and requires less water and energy than traditional materials like cotton. By choosing our 80s Modal Seamless Underwear, you are making an environmentally conscious decision.

Durable and Long-Lasting: Our underwear is designed to withstand the test of time. The high-quality 80s Lenzing modal material is resistant to pilling and maintains its shape and softness, even after numerous washes.

Stylish and Versatile: RunaMante's 80s Modal Seamless Underwear comes in a variety of colors and styles to suit your personal taste. Its sleek, form-fitting design ensures a flattering appearance and allows for easy pairing with any outfit.
RunaMante's 80s Modal Seamless Underwear is a game-changer in the world of men's undergarments. With its superior comfort, breathability, and eco-friendly properties, you'll never want to go back to traditional underwear. Experience the difference for yourself – choose RunaMante for your next underwear purchase and enjoy ultimate comfort and style. Visit our website to browse our selection and place your order today.