As partners in the RunaMante company, we are dedicated to providing our customers with the best quality men's underwear. We've spent a considerable amount of time researching and exploring different fabrics before making the decision to use Lenzing Modal. In this blog post, we'll discuss what sets Lenzing Modal apart from other generic modal fabrics, particularly those produced in China, and why it's the best choice for our men's underwear.
Lenzing Modal: A Perfect Blend of Softness and Eco-Friendliness

Lenzing AG, an Austrian company, has developed a unique manufacturing process called Edelweiss Technology to produce their Modal fabric. This environmentally responsible method transforms sustainably sourced beechwood pulp into silky, luxurious fibers through a series of chemical treatments.
Key advantages of Lenzing Modal:
Longer, finer yarns for superior softness and smoothness
Environmentally responsible production with a closed-loop system
Highly breathable and moisture-wicking properties
Exceptional durability and strength
The garments made from Lenzing modal will last longer and hold their shape better over time
Comparing Lenzing Modal to generic modal fabrics from China:
Generic modal fabrics often have shorter, coarser fibers, resulting in a less luxurious feel
Chinese modal production methods may not prioritize sustainability and eco-friendliness
Generic modal materials lack the same level of breathability and moisture management
Why Lenzing Modal Excels in Men's Underwear
Comfort and durability are essential factors when it comes to men's underwear. Lenzing Modal's long, fine yarns create a fabric that is not only supremely soft but also impressively strong. This ensures that underwear crafted from Lenzing Modal can endure daily wear and frequent washing without compromising shape, color, or softness.
Furthermore, Lenzing Modal is highly breathable and has excellent moisture-wicking properties. These features contribute to keeping the wearer cool and dry, making it the ideal fabric choice for men's underwear. Generic modal materials from China, with their shorter fibers, lack the same level of breathability and moisture management.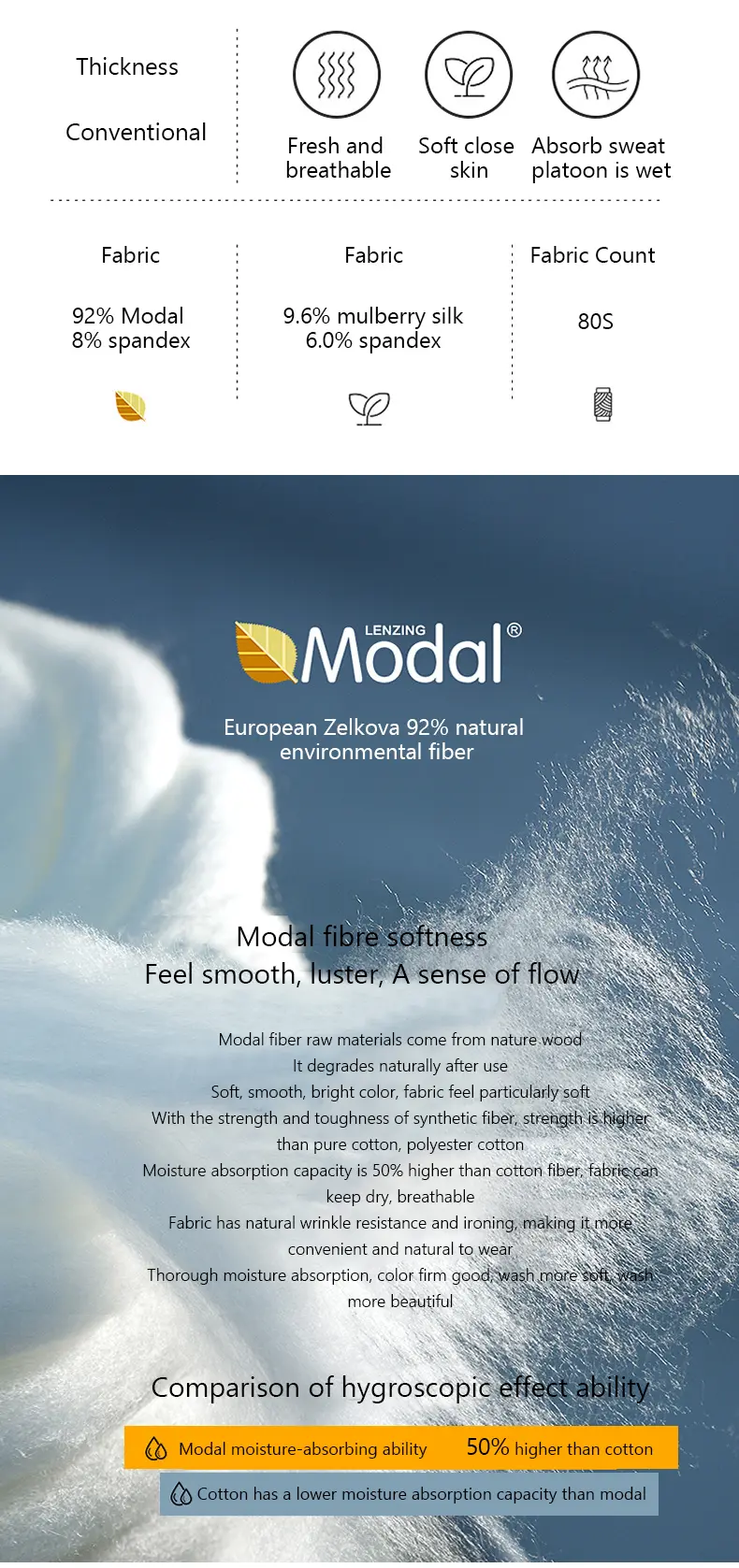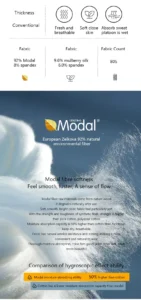 In Conclusion
At RunaMante, we are committed to offering the finest products for our customers. By selecting Lenzing Modal for our men's underwear, we guarantee an unparalleled level of comfort, durability, and sustainability that generic modal fabrics cannot compete with. We use an 80s modal fabric in our seamless style underwear that is exceptionally soft yet durable; with all of the benefits of the modal fabric. When you slip into a pair of RunaMante underwear, you can rest assured that you're experiencing the epitome of quality and luxury.