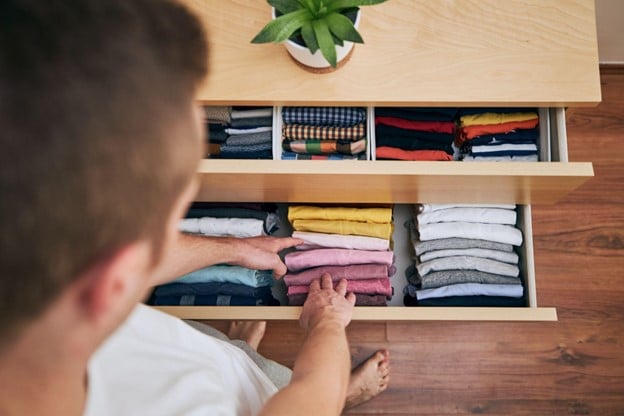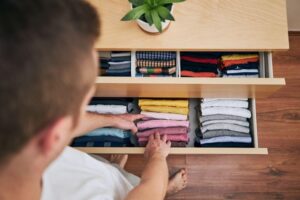 When it comes to men's underwear, comfort is king. It's the first thing we put on in the morning and the last thing we take off at night. No one wants to spend their day adjusting, chafing, or feeling restricted by their undergarments. That's why choosing the right pair is especially important. Whether you're a boxer, brief, or trunks man, selecting the perfect underwear can be a challenging task, but we're here to help. In this ultimate guide, we'll discuss the essential factors to consider when choosing men's underwear, ensuring you make the right choice for your lifestyle and preferences.With the right information and the exceptional products offered by RunaMante, you're sure to find the ultimate combination of comfort, style, and practicality.
How to Choose the Ideal Underwear for Your Body 
One of the first decisions you'll need to make is the style of underwear you prefer. From traditional briefs and boxers to more modern trunks or boxer briefs, each style brings its own set of benefits. For example, briefs provide excellent support and are perfect for those who prefer a more fitted feel. Boxers, on the other hand, offer a more relaxed fit and allow for better air circulation. Trunks and boxer briefs combine the best of both worlds, providing support and coverage while still being stylish and contemporary.
Another crucial factor to consider when selecting men's underwear is the fabric. Different materials can drastically impact your comfort, from moisture-wicking options for active men to more luxurious fabrics that feel great against the skin. At RunaMante, our innovative materials will keep you comfortable and supported all day long.
The fit of your underwear is also essential. A well-fitting pair should provide support without feeling restrictive, maintain its shape throughout the day, and avoid uncomfortable bunching or riding up. Knowing your size and choosing a brand that offers accurate sizing can make a world of difference in your underwear experience.
Lastly, consider your activity level when choosing men's underwear. If you lead an active lifestyle or spend long hours on your feet at work, you'll want a pair that wicks away moisture, provides excellent support, and maintains its shape throughout the day. Let's discuss each of these aspects in more detail.
Finding the Perfect Style for You: Briefs, Boxers, Trunks, and Boxer Briefs
The first step in selecting the perfect men's underwear is determining the style that best suits your preferences and needs. Here's a quick rundown of various underwear styles to help you decide:
Briefs: Known for their classic design, briefs offer a snug fit and excellent support. They feature high leg openings and a no-fuss waistband. If you're looking for a sleek and supportive underwear style, briefs may be the choice for you.

Boxers: Characterized by their loose-fitting design, boxers provide a relaxed fit and plenty of room to move. The boxers' popularity stems from offering better air circulation, making them ideal for those who prefer a breezier feel.

Trunks: A modern, versatile choice, trunks combine the support of briefs with a longer leg length. They're perfect for men who want an all-around comfortable and stylish option for various activities.

Boxer Briefs: Providing the perfect blend of support and coverage,

boxer briefs

have gained significant popularity in recent years. They maintain the longer leg length of boxers with the fit and support of briefs, making them ideal for daily wear or athletic activities.
Consider your daily activities, comfort needs, and personal style when deciding on the right underwear style for you. Don't be afraid to experiment and try different options to find your perfect fit.
Choose Your Fabric Wisely: The Importance of Material in Men's Underwear
The next factor to consider when selecting men's underwear is the fabric used. Different materials have unique characteristics that impact comfort, breathability, and durability. Here are some common fabric types and their advantages:
Cotton: Cotton is a classic choice for underwear, as it's soft, breathable, and natural. However, it may not be the best option for active individuals, as cotton tends to retain moisture. 

Modal: A semi-synthetic fabric made from beech tree pulp, modal is known for its incredible softness, breathability, and ability to wick away moisture, making it an excellent choice for everyday wear.

Microfiber: A synthetic material created from a blend of polyester and other fibers, microfiber is lightweight and incredibly soft. Its moisture-wicking properties make it ideal for athletic activities and those with active lifestyles.

Bamboo: Eco-conscious individuals may prefer bamboo-derived fabrics, as they're sustainable, hypoallergenic, and antibacterial. Bamboo underwear is also highly breathable and moisture-wicking for all-day comfort.
When selecting a fabric, consider your lifestyle, activity levels, and personal preferences for comfort. RunaMante offers a range of fabric options to ensure you find your perfect fit.
The Perfect Fit: Sizing and Comfort in Men's Underwear
A well-fitting pair of underwear is crucial for all-day comfort and support. To find the perfect fit, consider the following factors:
Waistband: Choose underwear with a comfortable, secure waistband that won't dig into your skin, roll down or lose its shape throughout the day.

Leg Openings: Opt for leg openings that don't pinch, chafe or ride up. The proper size and style should allow for a secure yet comfortable fit around your thighs.

Support: A

well-fitting pair of underwear

should provide adequate support without being constricting. Make sure your choice feels snug but not too tight.

Size Accuracy: Familiarize yourself with each brand's sizing chart as sizes may vary. RunaMante's accurate sizing ensures your optimal comfort and support.
Investing time in finding the perfect fit will have a significant impact on your overall comfort and satisfaction with your underwear choice.
Underwear for an Active Lifestyle: Selecting the Right Pair for Your Needs
If you have an active lifestyle or work in a physically demanding job, the importance of selecting the right underwear is even more crucial.
Moisture-Wicking Capability: Opt for underwear made from materials with moisture-wicking properties, such as microfiber or bamboo, to keep you dry and comfortable during physical activities. For a more athletic wear, we recommend the 60s Open-Fly underwear from Runamante.

Breathability: Look for fabrics that offer excellent breathability, such as modal, allowing for adequate airflow and preventing overheating.

Durability: Active individuals should choose underwear that is designed to withstand regular washing and wear without losing their shape or support.

Support: For an active lifestyle, underwear with excellent support is crucial, including wide waistbands, contoured pouches, and fabrics that maintain their shape during movement.
RunaMante's range of comfortable men's underwear is designed not only to meet your daily comfort needs but also to support your active lifestyle.
Find Your Perfect Men's Underwear with RunaMante
Selecting the perfect pair of men's underwear doesn't have to be a daunting task. With a comprehensive understanding of the various factors to consider, including style, fabric, fit, and activity level, you can confidently choose the optimal underwear for your unique needs and preferences.
Explore RunaMante's exceptional range of comfortable men's boxer briefs and experience the ultimate fusion of style, comfort, and support. Empower yourself to make informed choices that prioritize your comfort and well-being, allowing you to feel and perform your best, every single day. Browse through our shop today!